Originally published at: https://www.ronenbekerman.com/corona-renderer-2-for-3ds-max-released/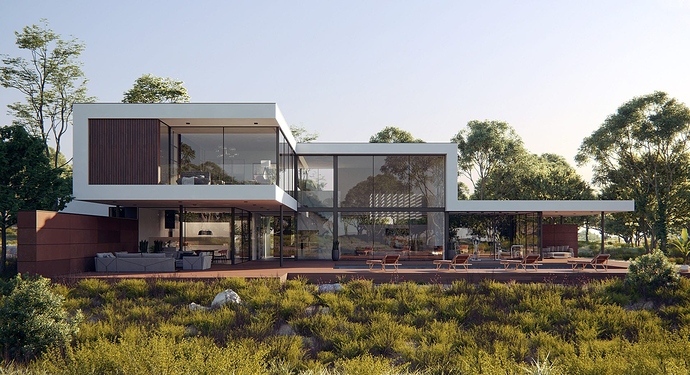 The latest update to Corona Renderer focuses on bringing increased VFX, cross-compatibility, stability, and workflow and UI improvements to this CPU-based un(biased) photorealistic renderer. Cover image by VisEngine Digital Solutions.
New Features Video
The New Features video is below for the short guided tour of what's new in this release…
The ability to render heterogeneous media has been added, which brings support for OpenVDB data using the CoronaVolumeGrid, rendering Phoenix FD and FumeFX objects and effects (a full list of which features are compatible from each source is available in the release article), and 3D volumetric materials thanks to the updated CoronaVolume material.
Corona Renderer can now render VRayMtl and VRayLight from V-Ray 3.60 and newer (assets from older versions may work, but are not guaranteed) without the need to run a converter first, even if V-Ray is not installed/licensed (a full list of which features are compatible can be found on the release article).
The Material Library has been updated with more than 110 new materials, taking the total to over 430 pre-made, ready to use materials. Both old and new materials now use CoronaTriplanar mapping or Real World Scale whenever possible to reduce reliance on UV mapping. Tiling for Wall, Concrete, Leather, Metal, Rubber, Stone, and Wood materials has been improved.
Center Bias, Vignetting and Anisotropy effects have been added to the Bokeh controls in the Corona Camera.
The Corona Official Toolbar has been added, giving one-click access to common Corona features such as creating a Corona Camera from the current perspective view, opening the VFB, adding Corona objects such as lights and scatters, and more.
The naming convention has been changed; going forward, each release will be a whole number – this change is "cosmetic" only and does not change the rate of development of new versions and how often they are released.
Many other improvements include improved denoising of bump maps; lower memory requirements; faster rendering of the CoronaShadowCatcher in compositing mode; and improved adaptivity sampling of dark areas.
The update also brings with it an extensive list of other improvements, features and bug fixes, and is compatible with 3ds Max versions 2013 to 2019.
Full information on the changes is available in the official blog post at:
Buy Corona Renderer 2 for 3ds Max
Render Legion a.s., a part of Chaos Group, are developers of Corona Renderer. Commercially available since 2014, Corona Renderer is fully integrated into 3ds Max, with an integrated Cinema 4D version in development.
--
Studio: N/A / Artist: N/A .
Work: N/A .
Designer: N/A .
Client: N/A .
Software: 3dsmax,Corona Renderer