Originally published at: https://www.ronenbekerman.com/showcase/golf-chalet/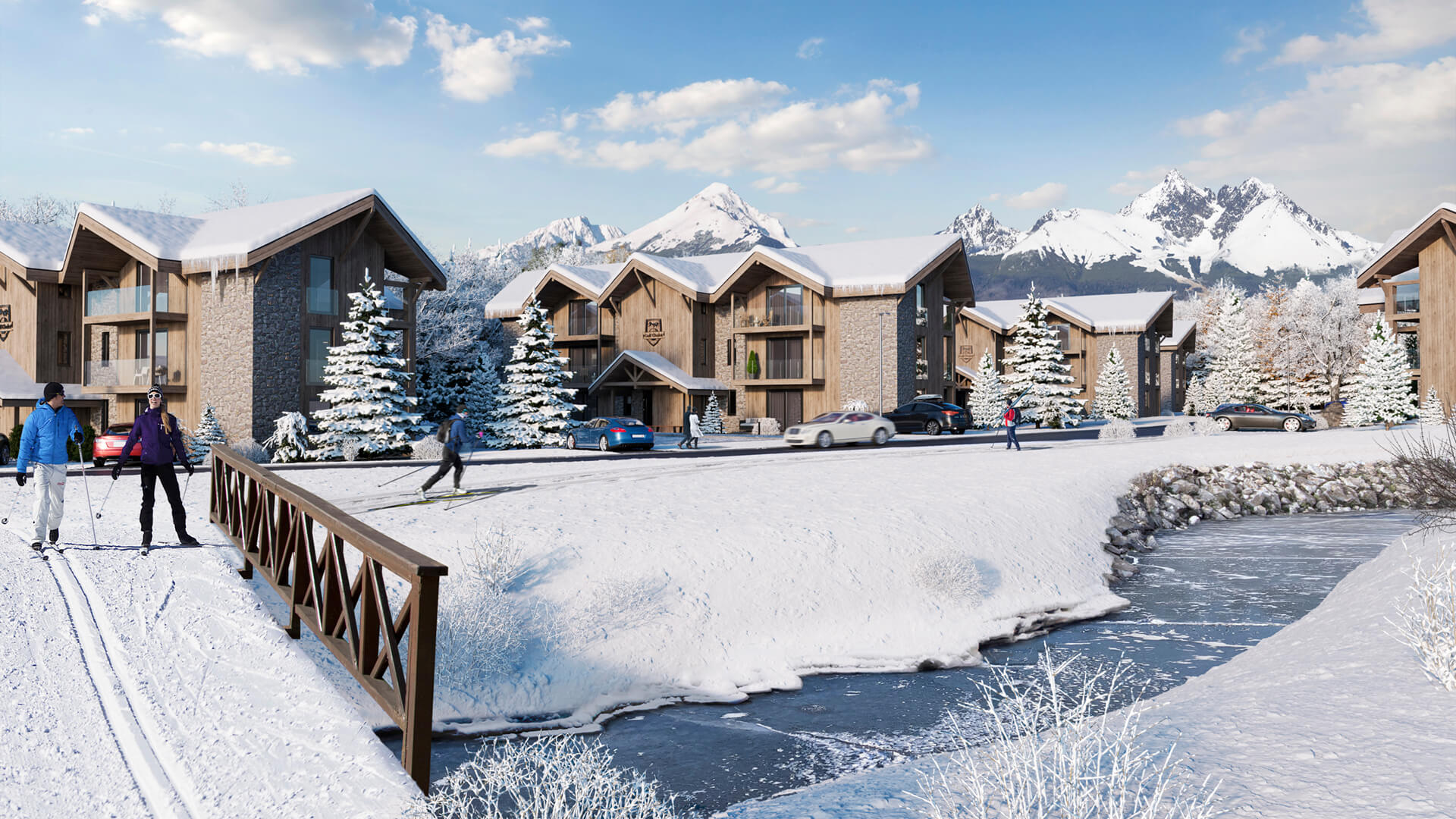 The project consists of six apartment houses situated under the highest mountains of Slovakia and with a close connection to an existing Golf course. The client asked me to create exterior and interior viusalizations of this mountain resort, and I really enjoyed it because I had a quite free hand for it. I tried to show the beautiful view from the site and to show the project under various light and weather conditions.
I created a short CGI breakdown video of how I made the winter image.
--
Studio: N/A / Artist: Peter Janov
Work: Commissioned
Designer: N/A .
Client: VESUVIO SK
Software: 3dsmax,Corona Renderer,Photoshop