Originally published at: https://www.ronenbekerman.com/making-of-330-north-green/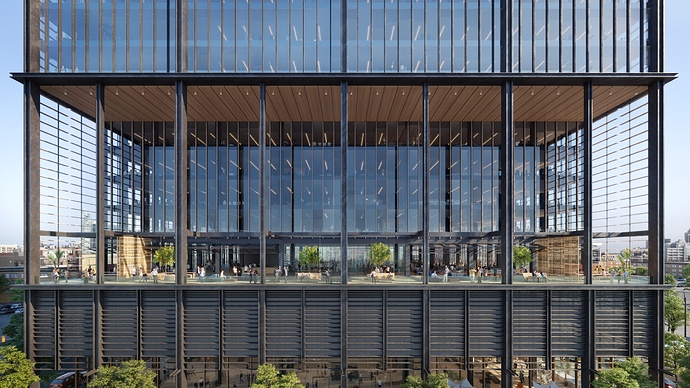 It is an absolute pleasure to share with you guys our latest commission for SOM, The 330N Green, a fantastic 20-story office tower planned for Chicago's booming Fulton Market District in the West Loop.
Pictury is a multidisciplinary ArchViz studio. We are a team of handpicked CG artists, designers, architects and creative minds who band together to craft realistic scenarios inside high-end visuals, just what a picture would do.
To be peak performers, we focus on one project at a time during a fortnight! Yeah, we are into tight deadlines

To meet these deadlines we follow a simple yet efficient working process :
Week #1 – Pre-Production: Order, Modeling, Basic Materials, Cameras.
Week #2 – Production & PostProduction.
Let's start! (click the link for the original article above the image to go to the full making-of)
And discuss here

See all final images here - 330 North Green by Pictury