Originally published at: https://www.ronenbekerman.com/making-oak-pass-house/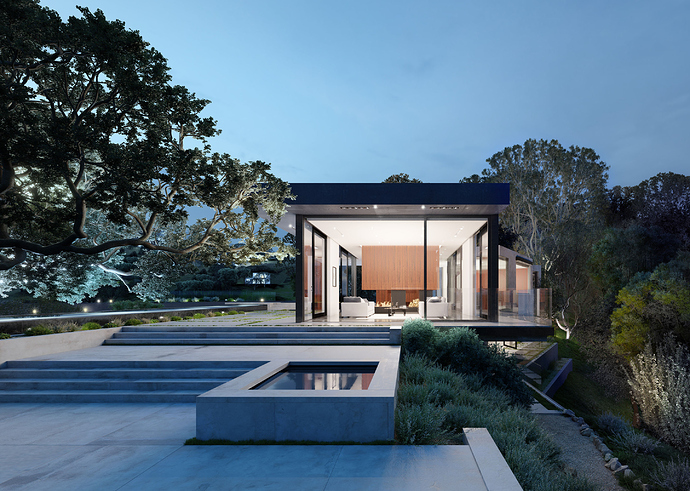 First, I want to say that I am pleased that thanks to Ronen I can share the experience from this project with you. Working on it was a joy, and I hope that this MAKING OF will be interesting and helpful for you. The project was created in Blender, rendered in Cycles with very gentle post production I made in Photoshop.
The Story Behind the Project
More than a year ago I was without a job, so I decided to do a personal project which will make me famous and rich
I spent some time searching on Archdaily and found photos of this beautiful house. The name of the project is Oak Pass House by Walter Workshop architects.
The reason I chose this project is that the pictures I saw looked like something that I can´t create in 3D, it was just out of my range. Trees, bushes, plants… all high poly models full of details. At that time, I had no idea how I can manage such complex scene and fit all this geometry and textures into my graphics card memory (6GB).
It sounds crazy, but I needed a challenge because I knew that if I try to make it as realistic as possible, I will learn a lot of new skills and create something special what moves me forward.