Originally published at: https://www.ronenbekerman.com/making-of-residence-vdb/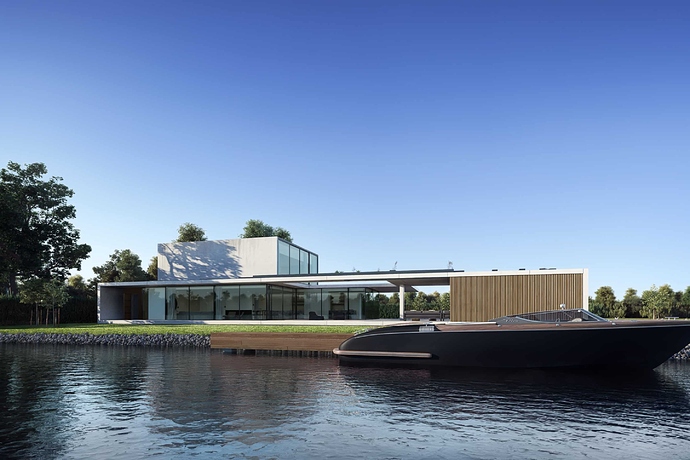 My name is Vasyl Korol, Eugenia and I founded NIKO visual in Lutsk, Ukraine.
First of all, I'd like to thank Ronen for inviting me to the blog authors club, is an honor for me make this little contribution to the CG community.
When I created the Residence VDB project, I've set a goal to improve my workflow to achieve maximum photorealism in a short time. In the process, I found some interesting tricks that helped me to achieve this result, and now I want to show you this.
This project was done for the Evermotion Challenge. I set myself the task of conveying the atmosphere of home comfort and achieving maximum photorealism. I used photo reference of the Govaert & Vanhoutte Architects. I love the mood and beautiful location which is perfect for me.
This short tutorial is going to show you the main steps in creating the "Residence VDB."
For this project, I used ArchiCAD, 3Ds Max 2017, Corona Renderer 1.7, and Adobe Photoshop CC.
Please read the full MAKING OF and ask away here!