Originally published at: https://www.ronenbekerman.com/making-of-rumyantsevo-park/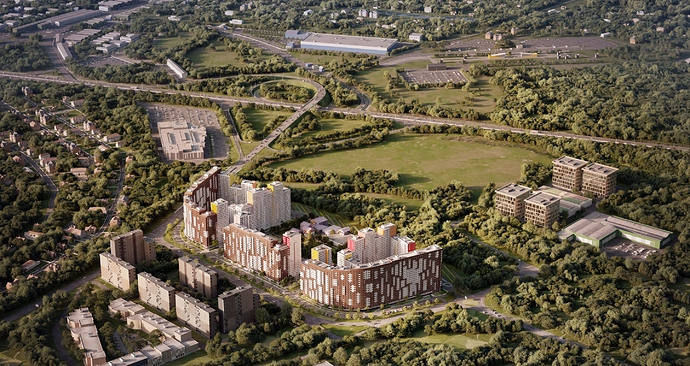 A virtual tour on a grand scale by Biganto Visual, "Rumyantsevo Park" is a residential complex located to the west of Moscow, Russia. Follow this breakdown of how seventeen hundred apartments, large courtyard and landscape park around it got visualized and showcased as a VR Tour!
Introduction
Before we start, let me express our gratitude to Ronen for his blog and for giving an opportunity to become a part of it. It is an excellent source of inspiration for us, and it feels great to share some of our experience here.
Our experience – is an experience of creating virtual tours and accompanying services for clients, who want something more interactive than still images.
"Biganto Visual" started several years ago with an idea and a couple of scripts and today we work both as an ArchViz studio and VR products supplier for architects, designers, and CG artists. Here we want to share some insights from our latest project – "Rumyantsevo Park."