Originally published at: https://www.ronenbekerman.com/making-of-the-forest-balcony/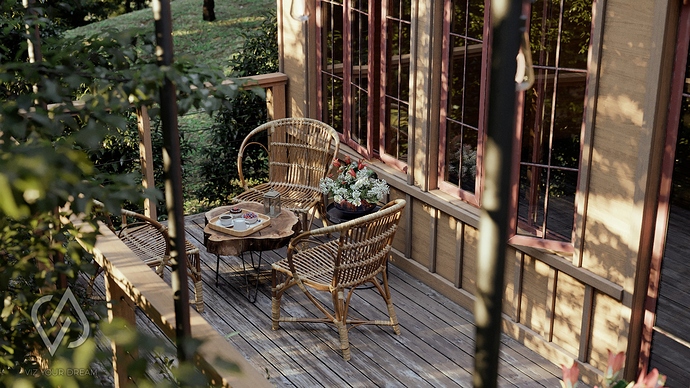 VyD studio is a small studio with three members, based in Hanoi, Vietnam. Working in the architectural visualization field for five years. All team members are architects and interior designers, and today they share a bit behind the amazing set of images shared on the blog showcase this week – "The Forest Balcony".
–
Hello!
It is a great honor for us to present to you the recent work that we have done. Today I'm sharing with everyone "The Forest Balcony" MAKING-OF on this blog.
I hope you'll enjoy it!
"The Forest Balcony" is the result of our self-practice. We aimed at creating emotional photos and photorealistic ArchViz using knowledge and experience that we've gained previously. Timing is often considered to be the most challenging part, but in this work, we have figured out the way to do that by combining the usage of 3dsMax, Sketchup, Corona Renderer, Bitmap2material and Substance Painter (and some minor part using Photoshop).
Read the full making-of at https://www.ronenbekerman.com/making-of-the-forest-balcony/ and discuss here later…