Originally published at: https://www.ronenbekerman.com/showcase/capita-regiment-kitchen-interior/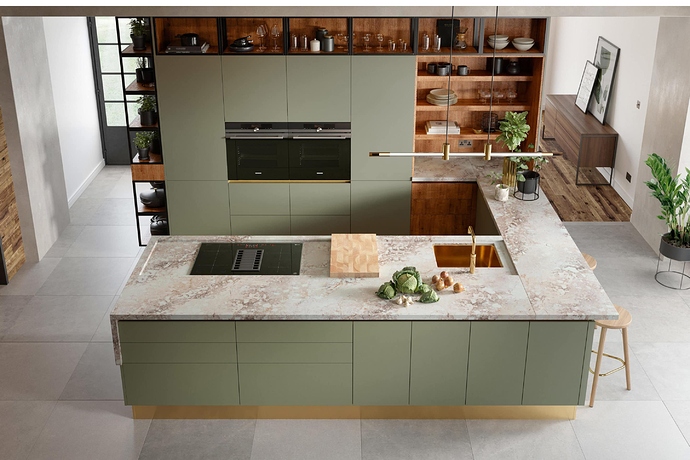 Some more of our recent kitchen CGI, this time a gorgeous kitchen with a light green palette, complemented with vivid timber textures and black metal framed open shelving.
The kitchen layouts were provided by our client, with the production and styling by our skilled team of 3D designers, using 3DSMax and rendered using Corona renderer. Additional finishing touches and colour adjustments were made using Adobe Photoshop and Fusion Studio 16.
More kitchens at > https://www.pikcells.com/gallery/kitchens
--
Studio: Pikcells / Artist: Pikcells
Work: Commissioned
Designer: N/A .
Client: N/A .
Software: 3dsmax,Corona Renderer,Photoshop